WIN IN EVERY WAYS
High level of integration and customization to agency's processes
WIN IN FLEXIBILITY
High level of integration and customization to agency's processes
WIN IN AUTOMATION
High level of integration and customization to agency's processes
WIN IN SATISFACTION
High level of integration and customization to agency's processes
WIN IN EFFICIENCY
High level of integration and customization to agency's processes
WIN IN MOBILITY
High level of integration and customization to agency's processes
Recruit PRIM Logix !
The most complete temporary placement and recruitment software
Since 2005, PRIM Logix offers a complete software solution specifically developed for temporary placement and recruitment agencies like yours.
The needs of temporary employment agencies and recruitment agencies are all different. This is why PRIM Logix offers a high level of integration and customization to adapt to each agency's processes.
With a wide range of powerful features, PRIM Logix is an ideal choice for agencies that want to:
 Win in automation: PRIM Logix takes care of repetitive tasks such as reminders and confirmations. Your imagination is our limit.
 Win in flexibility: PRIM Logix allow you to configure your software according to your needs, based on your placement and recruitment process. We adapt our software to optimize your workflow.
Win in efficiency: Assign more candidates in the right way – on a contract, temporary or permanent basis. Reduce your management and administrative costs as well as errors and oversights.
Win in satisfaction: With PRIM Logix you will be able to spend more time with your clients and candidates. You will have the satisfaction of offering them a quality service, and they will be more satisfied in return.
Win in mobility: 

The brand-new web portal and mobile application will allow you to always stay in touch with your candidates and clients.
Why choose our temporary placement software? 
Built on a rigorous approach and personalized support, the Prim Logix offer is structured around 4 areas of service.
Assign your candidates faster with our planner, which considers availability, qualifications, preferences, distance, and many other factors.
Never lose sight of a candidate with our Applicant Tracking System (ATS). It uses the steps in your process to ensure a personalized follow-up. 
The web portal and mobile app allow your candidates to quickly enter a variety of information: availability, geo-located punches, timesheets, preferences, job application, notifications, etc. 
We offer a complete range of management tools integrated with operations, such as a CRM module, task and reminder tracking, communications (email, SMS, and telephone), invoicing, payment tracking, accounting exports and more. 
It's peace of mind!
We know that PRIM is stable, that it does its job well both in terms of placement and in terms of invoicing or payroll and that, for people like us, is very important.
Stephane Prevost
Director of Finance and Accounting
Services Progressifs
Easy to Use!
The software is easy to use. When I wonder about certain features, the user guide is complete. Otherwise, the PRIM team is always available to help us.
Sandra D.
President

Staffing Agency Carriere Plus inc.
Customer service is super!
The collaboration between the service and our organization is favorable to a good collaboration. We receive recommendations according to our requests which we appreciate since this allows us to have a functional system.
Elyse P.
Recruitment Advisor

Pro-Contact
User-friendly software
Numerous monitoring options and understanding of easy-to-use placement logistics. Very flexible. PRIM is much better suited to the field of activity in which we operate. Very good experience!
Pierre-Marc Auger
General manager

Services Sante Agency

Let PRIM Logix simplify your work
Our software is specially designed for

permanent recruitment

, temporary staffing and agency management. Loaded with easy-to-use functions and focused on efficiency, PRIM allows your team to optimize their daily activities, leaving you with more time for your candidates, customers or employees. From job posting, through applicants tracking and to invoicing, PRIM does it all.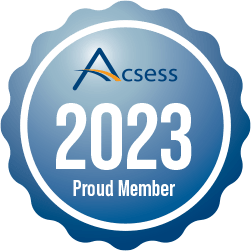 Why do you need PRIM Logix?
It's an integrated personal placement and recruitment solution developed for agencies and HR professionals. It covers the entire hiring cycle, and it's much more than a mixture of an ATS and a CRM ...