A complete scalable software
for staffing and recruitment agencies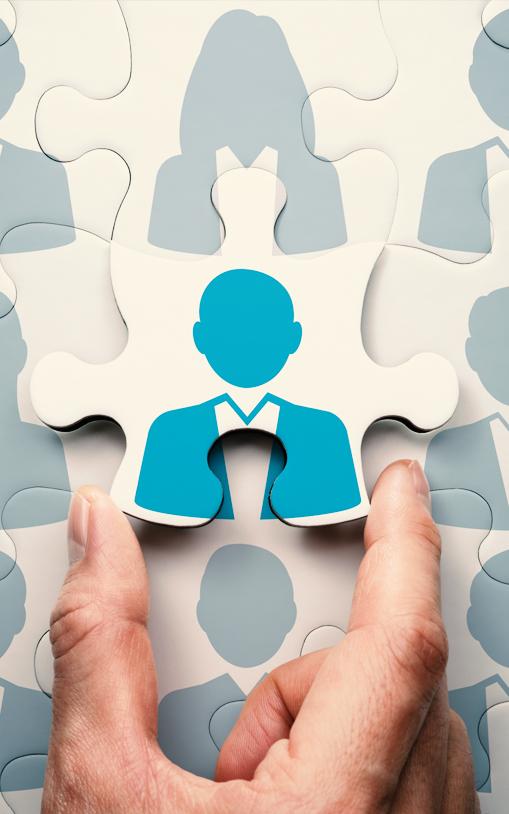 Tailored to work your way.
At PRIM Logix, we believe that the human aspect is the most important aspect of staffing and recruiting. That is why, for over 15 years, PRIM Logix has been remodeling the staffing and recruitment industry by improving operational tasks, leaving you more time to maintain your candidate and client relationships.
Find the perfect candidate – PRIM Logix does the rest.
From profile management to transactions, through our application tracking system and our CRM, we do things your way. Our staffing and recruitment software is tailor-made for each of our customers to combine their working methods with our user-friendly interface.
For all types of recruitment.
PRIM Logix is an all-in-one agency management solution that optimizes the day-to-day tasks of your agency. Designed for permanent recruitment, temporary staffing agencies, scheduling and dispatch lists, PRIM is scalable and saves you time at all stages of your business processes.
Just like you, PRIM Logix is in perpetual movement.
Our development team continually improves our solutions to meet the current and future needs of temporary and permanent staffing. We listen to our customers' recommendations and keep you up-to-date with new features.
Rediscover the meaning of efficiency.
Files management
Compile all of your candidate, customer or employee information in one single place: contact information, availability, historical data and more.
CRM
Customer or candidate relations tracking module.
Permanent recruitment (ATS)
Our automated application monitoring module uses your process, from the moment an application is received to the hiring process.
Temporary staffing and replacements
The call list module manages calls based on candidate's availabilities and qualifications. Vacant positions are filled quickly thanks to mass calls, emails and SMS. Customer or candidate relations tracking module.
Pays
Allows you to generate gross salary data based on worked hours.
Timesheet
preparation and management of timesheets
Invoicing
Allows the invoicing of staffing services given to a third party.
Remuneration
Allows you to calculate and produce raw data for commission payment to internal employees.
CV analysis
Automatic resume analysis system for quick candidate profile creation. Unlimited parsing.
Web Interface
Users have full access to the candidate, client or agency Web interface to manage applications, files and availabilities.
Online Support and Training
Integrated training centre to facilitate access and module usage.

PRIM Logix
201 Saint-Louis Street Local 103,
Saint-Jean-sur-Richelieu, Quebec
J3B 1X9
Phone
1 844-849-7746
It's an integrated personal placement and recruitment solution developed for agencies and HR professionals. It covers the entire hiring cycle, and it's much more than a mixture of an ATS and a CRM ...