FREQUENTLY ASKED QUESTIONS FOR PRIM LOGIX!
If you have any further questions, we invite you to contact us.
Where are hosted my data?
 
Your data are hosted on our North American servers that meet high security standards.
Which package should I choose?
 
There is a version of PRIM Logix adapted to each type of company. We recommend that you make a call or take a demonstration with our specialists to evaluate your needs: Demonstration
Why should I attend a demo before buying the software?
 
We recommend to make an appointment with a member of our team for a demonstration or a at least a small presentation of PRIM Logix. You will be able to see the software in action and choose the right functions for your needs. Our experts can quickly customize the software for you.
Does PRIM Logix also take care of my payroll?
 
PRIM stops his work on generating your raw pay data. These  can then be transferred to the accounting software of your choice. Contact us to know if your accounting software is compatible to transfer the data automatically to it.
Are my data in a private database?
 
Each of our clients obtains his own database instance to ensure the security of their data.
What is integration?
 
Integration is an essential service that allows you to configure PRIM Logix to meet the specific needs and processes of each of our clients. PRIM Logix can not be used without the integration team. We offer two integration formats: Basic integration and custom integration.
What does basic integration include?
 
Basic integration includes full configuration of your software to make it functional, including the following custom variables:
Types of position

Training

Regions of work

Language

Customer type

Change of terms used

Salaries and Billing Rates

Configuration of PRIM web (If applicable – Visual and Terms of Use)
What does custom integration include?
 
Custom integration includes complete configuration of functions or reports exclusive to your company that are not included in the basic integration. Here are some custom features added :
Automating e-mails

Cost-Effectiveness Reporting

Complex recruitment processes

Translations

Automatic license expiration reminders

E-mails including shares related to the bank of candidates

Complex billing methods

Advanced web platform configurations
If I stop using PRIM Logix, what happens with my data?
 
If you terminate your contract, a complete archive of your data will be given back to you, and your information will be deleted from our servers.
What are the compatible devices for using the software?
 
It is possible to install PRIM Logix on a computer using windows 8.1 or more, or on a Mac via a gateway interface and Office 2013. The PRIM web platform is available on both Windows and OsX computers as well as on various tablets and smart phones.
How many licenses do I need?
 
One user per license can be connected at a time. It is possible to connect from different computers, but only one session / license can be open at a time.
Can I import a list of existing candidates?
 
Yes, this service is offered in custom integration options. Some additional costs will apply.
How does sending SMS work?
 
The sending of SMS is done using our partner-provider: Twillio. Our SMS system synchronizes with your Twillio account.
What are the different training options available?
 
A free online training center is accessible 24/7. We also offer individual training for more specific needs. For this service, some additional costs may apply.
Can we synchronize emails?
 
With PRIM Logix, it is possible to synchronize any e-mail address, such as Outlook, Gmail or Hotmail.
Is the system compliant with the laws of my country?
 
PRIM Logix is agnostic about accounting laws and will be configured to the level of security and reporting required in order to be functional all over the world.
Is it possible to add different types of users?
 
Different user groups can be defined in PRIM Logix such as Management, Accounting and Dispatching. The user groups can be customized to reflect your requirements.
How much time is required to integrate the software into my business?
 
Custom integration time will vary according to the needs of your company. The complete software configuration may take between 2 to 3 days, or up to several weeks depending on your custom needs.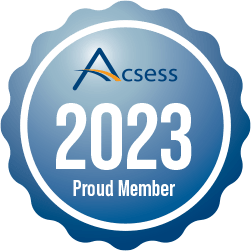 Placement Prodent Placement Prodent
2021-06-10
Équipe toujours à l'écoute, bon logiciel de répartition, plussieurs options disponibles. Excellente entreprise .

Je recommande fortement le logiciel PRIM en raison de sa grande utilité et sa flexibilité d'utilisation. De plus, le service de Dev NTIC est impeccable !

PRIM est l'outil de travail que nous utilisons depuis 2005. Au long des années DEVNTIC a développé un logiciel qui a énormément amélioré nos tâches. C'est un outil complet de placement permanent, remplacement journalier, facturation, communication, paie, bilan, sommaire, tâche à effectuer… Le tout adapté à nos besoins. L'équipe de DEVNTIC est toujours disponible et à l'écoute de nos demandes qui sont rapidement traitées.

beatrice petrescu
2021-02-21
PRIM proved to be an indispensable operations management tool adapted to the needs of our company. It efficiently supports scheduling, pay and billing. PRIM interfaces with the software of our several partners allowing to streamline our business processes. Suggestions for functionality development is taken into consideration and improvements become available with each new update. Technical support is prompt and accurate.

The Prim Logix tool is the best management tool suitable for staffing and recruitment agencies. I have used others before but Prim Logix is personalized, tailored to our needs, useful and efficient. The software is a real added value in terms of time management and above all it is reliable I highly recommend it!

Nous apprécions vraiment de pouvoir adapter le logiciel aux besoins de notre entreprise. Nous apprécions également les intégrations disponibles avec les fournisseurs de paie et les API de messagerie texte, elles nous font gagner du temps et réduisent les risques d'erreurs! . Nous avons choisi PRIM pour de nombreuses raisons, principalement pour les capacités et l'intégration, mais aussi pour l'équipe de PRIM! On s'est vraiment occupé de nous. Nous avons changé parce que PRIM était plus orienté RH, avec des profils de candidats, des tâches et des événements ainsi que la paie et la facturation. Il s'intégrait mieux à notre entreprise. We really like that we can adapt the software to match our business needs. We also enjoy the available integrations with payroll and text messaging APIs, they save us time and reduce risks of errors! . We chose PRIM for many reasons, mainly for the capabilities and integration, but also for the team at PRIM! We were really taken care of. We switched because PRIM was more HR oriented, with candidates profils, tasks and events as well as payroll and invoicing. It integrated better with our business.

Érik Levasseur
2019-07-16
Un logiciel vraiment complet, flexible, qui s'adresse au agences de placement temporaire, permanent et à la chasse de tête. Service de premier plan.
It's an integrated personal placement and recruitment solution developed for agencies and HR professionals. It covers the entire hiring cycle, and it's much more than a mixture of an ATS and a CRM ...