You recruit and manage permanent and temporary workers?
Regardless of the industry, we can help
List of our areas of Expertise
Increase the productivity of recruiters

Improve the candidate and client experience

Make better decisions

STAFFING AGENCY
Monthly profitability management
Permanent and temporary staffing
Employee commission calculation
Candidate availability calendar

HEALTHCARE
Effective, dynamic call list
Support for labour union priority
Online availability management
Mass proposal of work shifts

GOVERNMENT
Complex hiring process tracking
Advanced security management
Interdepartmental assignments management
Customized complete files

INDUSTRIAL SECTOR
Work team management
Permanent position applications tracking
Call list with competency support
Downloadable assignment calendar

TRANSPORTATION
Call list with worked hours/distances
Download online assignments
Vehicle and equipment availability management
Notice of employee permit expiry

HOTELS
Rotating schedule management
Work team support
Downloadable schedules
Individual management of work shifts
To assign a candidate on a specific punctual need. Open your placement interface and call list. Instantly, PRIM Logix generates a potential list for you, based on your desired criteria.

INTERNSHIPS
Online internship offer platform
Interest and applications management
Online document transmission
Automatic reminder at end of internship

HUMAN RESOURCES
Internal hiring process tracking
Complete employee files
Automatic resume analysis
Advanced competency system

MINING SECTOR
Rotating schedule management
Multiple workplace management
Work team support
Maintenance assignments based on requests

DAYCARE SERVICE
Replacement management
Downloadable assignment itinerary
Personalized notes by workplace
Future needs notifications

TEACHING
Replacements call list
Hours worked
Training and competency management
Assignment distance calculation

ROAD CONTROL
Work team support
Equipment availability management
Downloadable detailed assignment
Call list for urgent needs
After finding a potential candidate, download their profile and import it into PRIM Logix using the automatic candidate analysis tool. Display a full profile with only a few clicks.

HOUSEKEEPING
Customer request management
Candidate availability calendar
Modular customer billing
Downloadable assignment itinerary

FOREST INDUSTRY
Shift schedule management
Multiple workplace management
Work team support
Maintenance assignments based on requests

LANDSCAPE MAINTENANCE
Customer request management
Candidate availability calendar
Online schedules
Downloadable assignment itinerary

FOOD INDUSTRY
Rotating schedule management
Shift perks calculation
Downloadable schedules
Work team support

SECURITY
Work team support
Rotating schedule management
Shift perks calculation
Modular customer billing

EVENTS
Work team support
Complete billing management
Equipment availability management
Unlimited number of service type
Thanks to PRIM Logix's unique criteria and competency system, you will quickly narrow your search on star profiles. From here, automatically transform the candidate's files into a presentation document.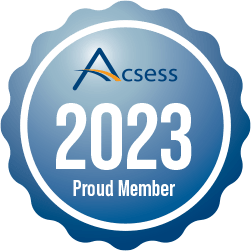 Why do you need PRIM Logix?
It's an integrated personal placement and recruitment solution developed for agencies and HR professionals. It covers the entire hiring cycle, and it's much more than a mixture of an ATS and a CRM ...