You recruit and manage permanent and temporary workers?
Regardless of the industry, we can help

STAFFING AGENCY
Monthly profitability management
Permanent and temporary staffing
Employee commission calculation
Candidate availability calendar

HEALTHCARE
Effective, dynamic call list
Support for labour union priority
Online availability management
Mass proposal of work shifts

GOVERNMENT
Complex hiring process tracking
Advanced security management
Interdepartmental assignments management
Customized complete files

INDUSTRIAL SECTOR
Work team management
Permanent position applications tracking
Call list with competency support
Downloadable assignment calendar

TRANSPORTATION
Call list with worked hours/distances
Download online assignments
Vehicle and equipment availability management
Notice of employee permit expiry

HOTELS
Rotating schedule management
Work team support
Downloadable schedules
Individual management of work shifts

INTERNSHIPS
Online internship offer platform
Interest and applications management
Online document transmission
Automatic reminder at end of internship

HUMAN RESOURCES
Internal hiring process tracking
Complete employee files
Automatic resume analysis
Advanced competency system

MINING SECTOR
Rotating schedule management
Multiple workplace management
Work team support
Maintenance assignments based on requests

DAYCARE SERVICE
Replacement management
Downloadable assignment itinerary
Personalized notes by workplace
Future needs notifications

TEACHING
Replacements call list
Hours worked
Training and competency management
Assignment distance calculation

ROAD CONTROL
Work team support
Equipment availability management
Downloadable detailed assignment
Call list for urgent needs

HOUSEKEEPING
Customer request management
Candidate availability calendar
Modular customer billing
Downloadable assignment itinerary

FOREST INDUSTRY
Shift schedule management
Multiple workplace management
Work team support
Maintenance assignments based on requests

LANDSCAPE MAINTENANCE
Customer request management
Candidate availability calendar
Online schedules
Downloadable assignment itinerary

FOOD INDUSTRY
Rotating schedule management
Shift perks calculation
Downloadable schedules
Work team support

SECURITY
Work team support
Rotating schedule management
Shift perks calculation
Modular customer billing

EVENTS
Work team support
Complete billing management
Equipment availability management
Unlimited number of service type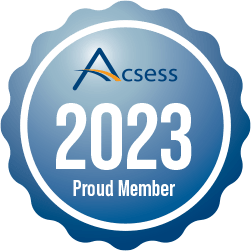 Placement Prodent Placement Prodent
2021-06-10
Équipe toujours à l'écoute, bon logiciel de répartition, plussieurs options disponibles. Excellente entreprise .

Je recommande fortement le logiciel PRIM en raison de sa grande utilité et sa flexibilité d'utilisation. De plus, le service de Dev NTIC est impeccable !

PRIM est l'outil de travail que nous utilisons depuis 2005. Au long des années DEVNTIC a développé un logiciel qui a énormément amélioré nos tâches. C'est un outil complet de placement permanent, remplacement journalier, facturation, communication, paie, bilan, sommaire, tâche à effectuer… Le tout adapté à nos besoins. L'équipe de DEVNTIC est toujours disponible et à l'écoute de nos demandes qui sont rapidement traitées.

beatrice petrescu
2021-02-21
PRIM proved to be an indispensable operations management tool adapted to the needs of our company. It efficiently supports scheduling, pay and billing. PRIM interfaces with the software of our several partners allowing to streamline our business processes. Suggestions for functionality development is taken into consideration and improvements become available with each new update. Technical support is prompt and accurate.

The Prim Logix tool is the best management tool suitable for staffing and recruitment agencies. I have used others before but Prim Logix is personalized, tailored to our needs, useful and efficient. The software is a real added value in terms of time management and above all it is reliable I highly recommend it!

Nous apprécions vraiment de pouvoir adapter le logiciel aux besoins de notre entreprise. Nous apprécions également les intégrations disponibles avec les fournisseurs de paie et les API de messagerie texte, elles nous font gagner du temps et réduisent les risques d'erreurs! . Nous avons choisi PRIM pour de nombreuses raisons, principalement pour les capacités et l'intégration, mais aussi pour l'équipe de PRIM! On s'est vraiment occupé de nous. Nous avons changé parce que PRIM était plus orienté RH, avec des profils de candidats, des tâches et des événements ainsi que la paie et la facturation. Il s'intégrait mieux à notre entreprise. We really like that we can adapt the software to match our business needs. We also enjoy the available integrations with payroll and text messaging APIs, they save us time and reduce risks of errors! . We chose PRIM for many reasons, mainly for the capabilities and integration, but also for the team at PRIM! We were really taken care of. We switched because PRIM was more HR oriented, with candidates profils, tasks and events as well as payroll and invoicing. It integrated better with our business.

Érik Levasseur
2019-07-16
Un logiciel vraiment complet, flexible, qui s'adresse au agences de placement temporaire, permanent et à la chasse de tête. Service de premier plan.
It's an integrated personal placement and recruitment solution developed for agencies and HR professionals. It covers the entire hiring cycle, and it's much more than a mixture of an ATS and a CRM ...