PRIVACY POLICY AND COOKIES
For those in Canada in the EEA / UK and Switzerland:
Introduction :
This Privacy and Cookies Policy explains how Prim Logix collects, uses, protects and discloses the personal information of users located in the European Economic Area (EEA), the United Kingdom and Switzerland. We are committed to complying with applicable data protection laws, including the General Data Protection Regulation (GDPR) for EEA and UK users, and the Swiss Privacy Principles.
1. Collection of personal information:
We collect certain personal information when you use our website or services. This may include your name, email address, phone number, IP address, location information, login information, payment information, and other information necessary to provide our services to you. We collect this information in a lawful, fair and transparent manner, and we only collect the data necessary for specific purposes.
2. Use of personal information:
We use the personal information collected to provide, maintain and improve our services. This includes personalizing your user experience, processing payments, communicating with you, providing technical support, resolving issues, sending information about our products and services, and complying with legal and applicable regulations.
3. Disclosure of information:
We do not sell, trade or rent your personal information to third parties except in the following circumstances:
Where we have obtained your prior consent to share your information.

Where necessary to provide our services, for example, with our third-party service providers who help us host, operate or maintain our website and software.

Where we are legally required to, for example, in response to a government request or to comply with a legal obligation.
We agree to take all reasonable steps to ensure that third parties with whom we share your personal information maintain the confidentiality and security of that information.
4. International data transfers:
As a company based in Canada, your personal information may be transferred to countries outside of the EEA, UK and Switzerland. When we transfer your personal data to these countries, we put in place appropriate safeguards to ensure that your personal information is protected in accordance with applicable data protection laws. 
5. Cookies:
We use cookies and similar technologies on our website to collect information and improve your user experience. Cookies are small text files stored on your device when you visit our website. They help us recognize your browser and remember certain information. You can configure your browser to refuse cookies or to be notified when cookies are sent. However, please note that some features of our website may not function properly if you disable cookies.
6. Data Security:
We implement appropriate security measures to protect your personal information against unauthorized access, disclosure, accidental or unlawful alteration or destruction. However, please note that no method of transmission over the Internet, or method of electronic storage, is completely secure. We cannot therefore guarantee the absolute security of your information.
7. Your data protection rights:
You have certain rights with respect to your personal information, including the right to access, rectify, update, limit processing, object to processing, and request deletion of your personal information. You also have the right to lodge a complaint with the competent data protection authority.
8. Changes to Privacy Policy:
We reserve the right to modify this privacy policy at any time. Any changes will be posted on our website and will take effect immediately. We encourage you to periodically review our Privacy Policy for any changes.
9. Controller:
The controller of your personal information is Étienne Paquette, owner, established at 201 Rue Saint-Louis Local 103, Saint-Jean-sur-Richelieu, Quebec J3B 1X9. You can contact us at support@primlogix.ch with any request or question regarding your personal information or to exercise your data protection rights.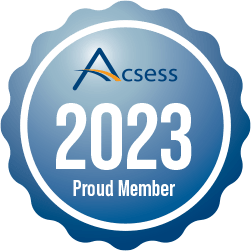 It's an integrated personal placement and recruitment solution developed for agencies and HR professionals. It covers the entire hiring cycle, and it's much more than a mixture of an ATS and a CRM ...